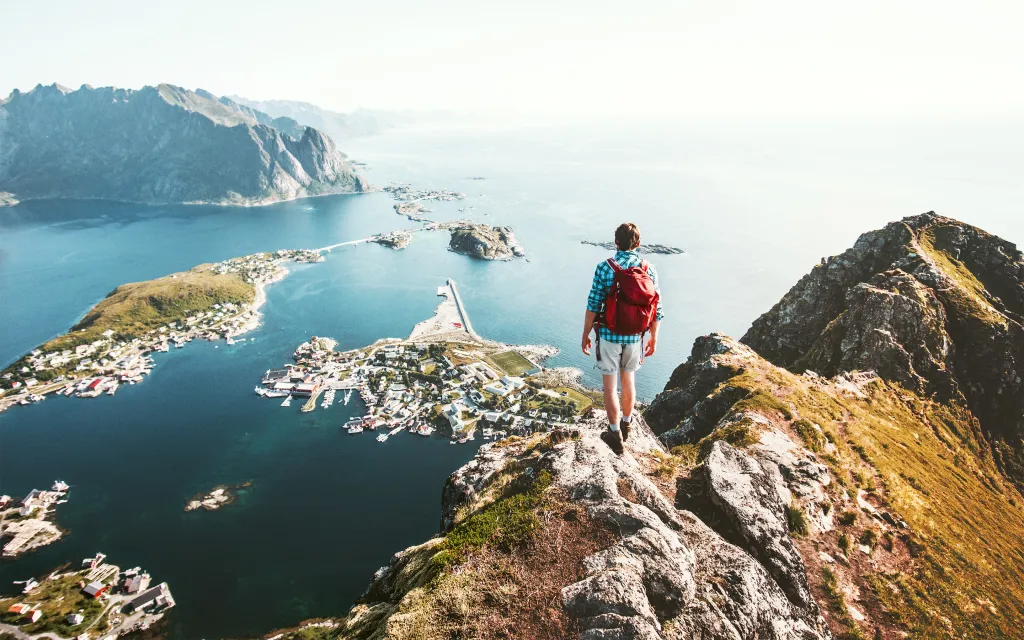 Moving to a new country is an exhilarating adventure filled with anticipation, challenges, and opportunities for personal growth. Recently, I had the incredible opportunity to embark on such a journey as I relocated to the captivating land of Norway. This blog post chronicles my experiences and reflections as a newcomer in this beautiful Scandinavian nation, capturing the essence of adapting to a new culture, overcoming language barriers, and embracing the wonders of Norway.
The Allure of Norway:
From the moment I arrived in Norway, I was captivated by its natural beauty and the warmth of its people. The stunning landscapes, with majestic fjords, pristine lakes, and snow-capped mountains, have a way of leaving an indelible impression on one's soul. Whether it is the vibrant city life of Oslo or the tranquility of the countryside, Norway's unique blend of urban sophistication and unspoiled nature is truly awe-inspiring.
Cultural Exploration:
One of the most exciting aspects of moving to a new country is immersing oneself in the local culture. Norwegians are known for their egalitarian values, emphasis on sustainability, and a strong sense of community. I have been fortunate to witness their genuine friendliness, openness, and willingness to help newcomers navigate their way through this foreign land.
Norwegian Language:
Learning a new language is a crucial step in embracing a new culture. While Norwegian can pose some challenges, especially with its grammar and pronunciation, the locals appreciate and encourage your efforts to speak their language. Engaging in language classes, practicing with native speakers, and immersing myself in Norwegian media have been invaluable in my journey towards becoming proficient in the language. The sense of accomplishment that comes with each new word and phrase learned is incredibly rewarding.
Navigating Daily Life:
As a new resident, I found that integrating into the Norwegian way of life requires adapting to different customs and norms. The concept of "koselig," which encapsulates coziness and togetherness, is deeply ingrained in Norwegian culture. Embracing this concept has allowed me to appreciate the simple pleasures of life, such as enjoying a hot cup of coffee in a cozy café or gathering with friends around a crackling bonfire.
Moreover, Norway's commitment to sustainability has been an inspiration. The focus on renewable energy, efficient public transportation, and recycling initiatives serves as a reminder of the importance of preserving our planet for future generations. Adjusting to the Norwegian work-life balance, with its emphasis on leisure time and family, has been a refreshing change that promotes overall well-being and contentment.
Exploring Norway's Treasures:
Living in Norway offers an abundance of opportunities for exploration and adventure. From hiking in the mesmerizing landscapes of Preikestolen and Trolltunga to witnessing the ethereal beauty of the Northern Lights, Norway is a treasure trove for nature enthusiasts. The country's rich history and cultural heritage are evident in its museums, ancient stave churches, and traditional festivals like the Midsummer's Eve celebration.
Conclusion:
Moving to Norway has been a transformative experience, replete with challenges and countless rewards. As I continue to settle into my new life, I am humbled by the kindness and generosity of the Norwegian people, the breathtaking natural wonders that surround me, and the unique cultural tapestry that I am now a part of. This adventure has expanded my horizons, broadened my perspective, and awakened a deep appreciation for the beauty that exists both within and beyond my comfort zone. Norway is not just a place I now call home; it is an ongoing journey of discovery and personal growth that I am honored to undertake.