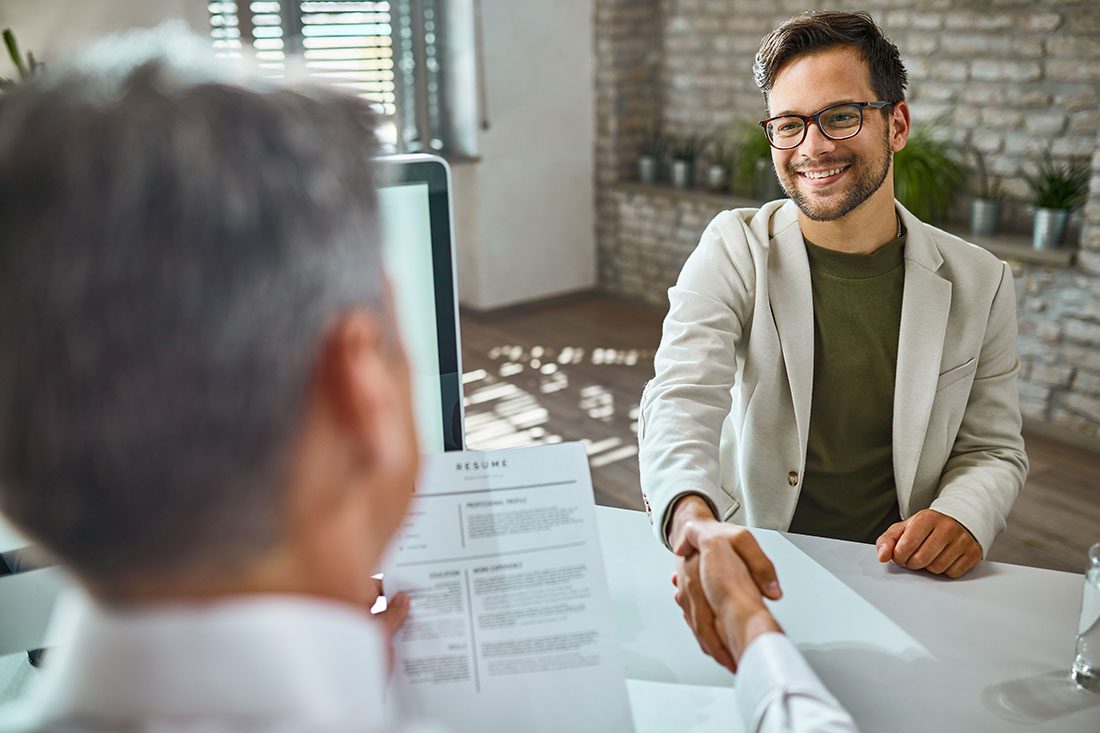 Moving to Norway is a dream for many people, not only because of the good salaries but also for the well-known quality of life and balance between worktime and private life.
The good news is that all the information and listings can be found online which makes it much easier for everyone to find a job in Norway. With a low unemployment rate of 3,4% in 2022, Norway has plenty of opportunities for everyone, especially for the ones who already speak or are interested in learning the Norwegian language.
In today's blog post, we will share some websites you can use to search for your dream job in Norway.
NAV job database: arbeidsplassen.no
Most of the job vacancies published in Norway are also published on Arbeidsplassen.no. This website is connected to NAV, the Norwegian Labour and Welfare Administration which makes it an extremely reliable place to look for a job.
In this website you can find the listings and select the vacancies through different filters such as location, profession, and form of employment. Although most offers are in Norwegian, you can also find some listings in English.
Quick tip: NAV will also be an important entity once you move to Norway, as NAV is responsible for all the pensions, parental leaves, childcare payments and other types of subsidies for when you are sick or need any assistance in Norway.
Finn.no
Finn.no is one of the most famous websites in Norway. In this website you can find all types of houses to buy or rent, holiday houses, all type secondhand items for sale and even for free, the possibilities are endless.
This is also one of the websites companies use to advertise their positions available and you can apply directly on Finn by sending your CV with an introduction message. In this website you can also run a filter by location, profession and even company name.
Recruitment agencies
Other way you can use to find a job in Norway is to contact recruitment agencies in Norway. Some agencies such as Manpower, Cruit, Adecco, Dreamwork and Randstad offer the possibility to create a profile and upload your CV.
By creating a profile with these recruiters, not only can you find some job offers on your own but also increase the possibilities of being contacted if your profile matches the criteria a company is looking for.
Spontaneous application
Another remote option is to apply for the companies that offer the position you are looking for, even if they are not actively looking for it. Maybe in the future they will so it will not hurt to give it a try!
Take your time to run a search on the companies that fit your profile and search for the right contacts on LinkedIn. Then invest your time in preparing a strong CV that highlights all your qualifications and relevant experience for the specific position you are offering yourself. Keep it short but relevant and write a professional email to leave a good first impression.
But what about if I don't speak Norwegian?
Even if your Norwegian is not in the level it should be, do not forget to add the information that you are working on it and attending a course to improve this gap in your profile. If you have other skills that compensate for this, it can be the difference between being called or not for an interview. And this is the opportunity you need to show that you are the right person for the position!
Inlearn provides Norwegian courses with strong results, specially designed for professionals looking to improve their communication skills. You can choose between Norwegian online courses or Norwegian classroom courses, with several schedule options for all kinds of availabilities.
All our courses include a free 24/7 unlimited access to an online e-learning platform(no matter if you study online or in classroom) to make sure you can continue to work on your Norwegian between lessons. This will allow you to maximize your results and learn at a fast pace to get you ready for the job of your dreams.
How is your job search process so far? Feel free to ask all your questions in the comments, we are here to help and guide you 🙂