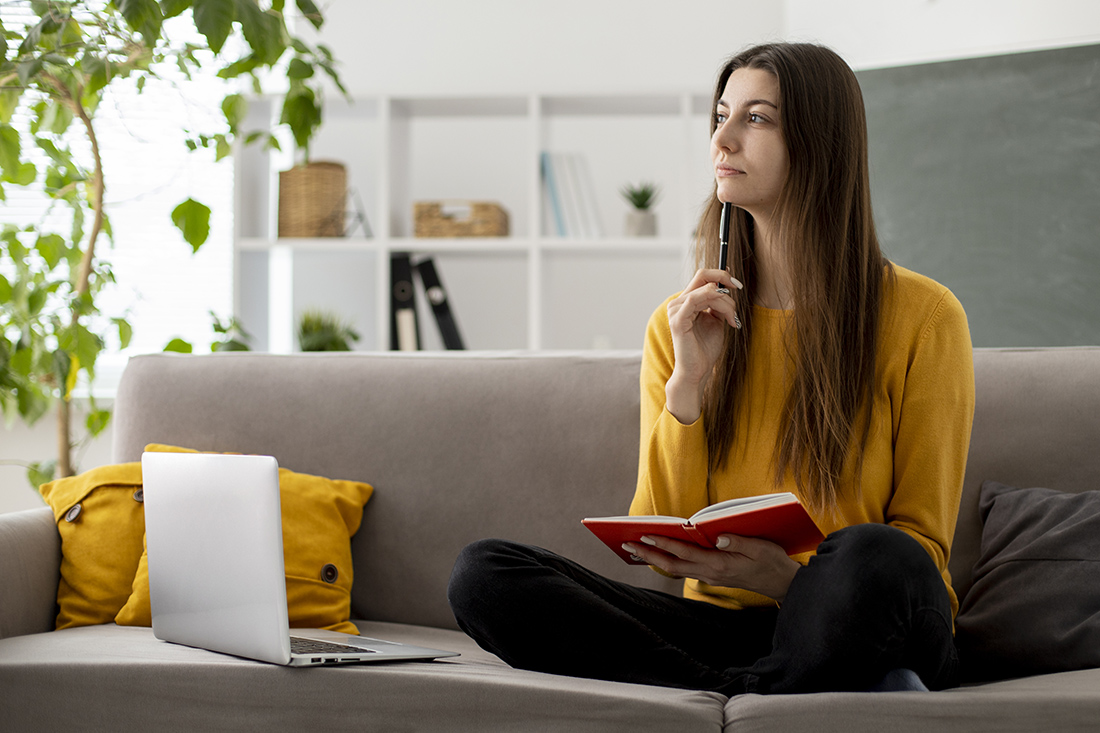 Learning a language is a personal experience that varies for everyone. Some students prefer to study online while other students might prefer to sit with other colleagues in a class. No matter the course approach you prefer, today we will give you some expert tips on what to consider before you choose your Norwegian language course.
Choose the right approach
The first thing you should ask yourself is why you have decided to learn the language. Do I need the language for work purposes? For daily life use? Do I need to learn the basics before jumping into something more professionally focused? Do I need to improve my speaking skills, or do I need help with something else?
There are hundreds of options in the market when it comes to learning Norwegian, but some courses might be a better fit for your needs than others. If you already have some knowledge of the language, you might want to focus on options that will allow you to improve the exact skills you need instead of following a more general program. This will save you time and money.
Think of why you need it before you decide on how you want to learn. This will help you clear your mind and focus more on your goals instead of just going along with the options available.
Be realistic with the schedule
No matter how excited and thrilled you are to start your course, enrol yourself in a course that suits your schedule, that does not require you to move too many commitments and not to one that is too hard to attend classes. This way you can trust that you will be mentally available, without stressing or feeling overwhelmed about too many commitments at the same time.
Be available for consolidation between classes
Another important piece of advice that students often forget is having time between classes. Although this does not sound like an important thing to have in mind, it is pointless to enrol in a class with too many hours if you do not have time to absorb and assimilate the information.
The same applies if you have time for an intensive course, but then no time to study outside the class hours. Allow yourself to have some days between classes to do your homework and study what you have learnt so far. This will make you feel more motivated and in control, instead of feeling overwhelmed with so much added information in a brief period.
Choose an interactive class
Group classes are always a terrific way to meet new people and practice the language together. Some courses focus more on exclusively delivering the content through videos or other documents, while others focus more on dynamics and interactions between teachers and students.
When choosing your training, ask the right questions: Do we have time to speak and practice in the class? Will I work on my pronunciation in the class too? How is the dynamic of the course?
At Inlearn, all our students have a vital role in our classes, including in the online courses where the teachers use the breakrooms to allow students to participate actively in the class. This creates more opportunities for interaction and active participation.
Be consistent
Confucius once said, "It does not matter how slowly you go as long as you do not stop". Learning is an individual process that takes time, you need to be consistent. Even on the days you are tired and do not want to study, just put your airpods and try listening to some music or podcasts; or just sit back and re-read the materials in the class or the textbook. The more exposed you are to the language, the easier it will be to learn and become fluent.
If you are looking for an interactive and fun Norwegian course, you can check our Norwegian group courses online or our Norwegian classroom courses in the heart of Oslo.  
What do you think of these tips? Do you have something else to add to the list? Let us know in the comments ?